It is not quite clear to me whether i should report faulty meta data in this subforum?
So heres an example: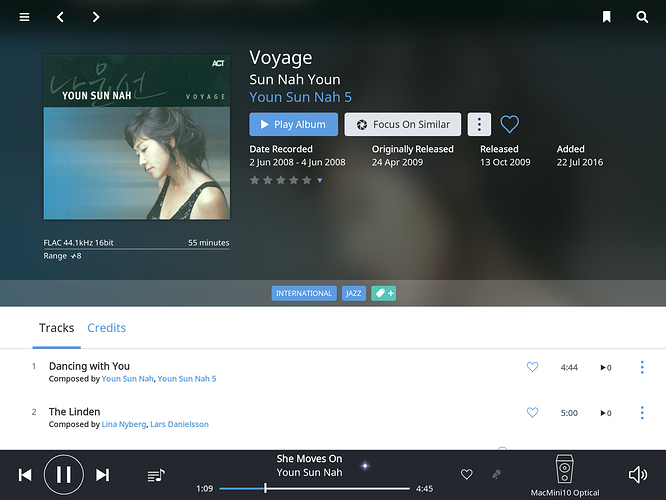 The artist Youn Sun Nah is recognized correct on her other albums, but not on Voyage. There are two options when identifying, but none of them are correct.
On this one the artist is named "Youn Sun Nah 5" and on the other one (vinyl release only) the release date is 2015, which may be correct for the vinyl, but my paperback CD is © from 2009.