Been there many times on the way out as well as in to France on late/early crossing.
Not so much fun on wet cobblestones on a motorcycle, but it is a nice little town.
Well, for those of us that can't afford a foreign holiday (

) and have to "resort" to local walks here's evidence that it's not always coastal walks…
Wellington Monument (Very visible from the M5 motorway) note the "porthole"…

The platform at the top of 232 steps…

A triangular structure with 3 "portholes" here's 2…

The passage between the keep & tower…

I spent some time working in Macon a few years ago. Really enjoyed it. Visited the Big House (Allman Brothers museum) amongst other things.

I'll bet you have some amazing places there as well Jim, get the camera out & go get 'em

I would need an energy transfusion for that.

It's nearly 30 years since I went into the Wellington monument. I still go walking with the same folk once a year, Lewes was this years venue. A return to the South West is overdue…
The monument had been closed for a 3-4 years due to lightning damage & erosion. The National Trust completed repairs & renovation (including a new lightning conductor) and reopened it a few months ago…
You could get a good price for this lot and take the missus abroad


Chord Dave, Chord M Scaler, Chord Ultima 6, Meridian Explorer 1, Naim Muso, Naim Muso-QB, Primare BD32, Franco Serblin Accordo Essence, QuietPC Media PC i5 (Roon Core), REL Gibraltar G2, Sony WH-1000XM3 Headphones, Stax SR-507 Lambda Headphones, Stax SRM-006tII. Synology DS216+II,
Ah, Kinzua Dam and reservoir. I grew up near there. When they were constructing the dam in the mid-60's my father loaded us in the car to drive around the area that was to be flooded. He was weird that way. He said it was a last chance to see it.
The week-long 2015 Microsoft Ignite Conference was held in Chicago. I stayed on the 20th (or above) floor of a 40-story building. Except for checking in and out, I didn't take the elevator (lift) once. I got out of the building 2 to 3 times each day, 400 steps each direction.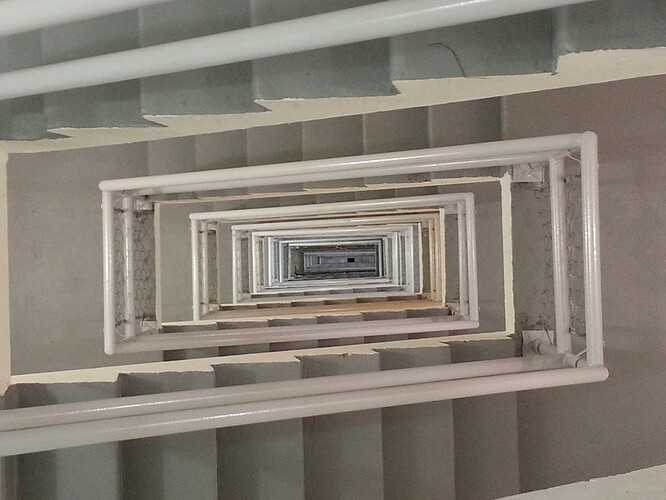 Yikes!
10char
Then i'd get bored to death & still wouldn't have the hols…


(Vietnam/Cambodia coming up in November)
Edit: Just cancelled November trip due to a 80%+ price hike ….

That's exactly what i would do, but in the 200 year old tower I used the rope to assist

Wow! This looks amazing…I need to pay a visit. Thanks for sharing

If you decide to visit plan a walk in the area at the same time as the trip up tower takes less than 30 minutes…
…while I was watching a channel 4 program about the Scottish Highlands & Loch Lomond at 7 a.m.

Was watching the same programme as a bit of a relief from the relentless coverage of a certain event in the UK!