I also have these Sennheisers and they surprised me positively. The sound is great
I ordered them after the review from Darko. I wanted to demo them, but kept them. They are a real positive surprise.
I moved a few posts over to the Early Access category since they were about our new USB driver on Android.
This is not yet available in Production, but if you have an Android device you'd like to use with a USB DAC, head over to #early-access to get started.
Couldn't find my fancy Lightning to Camera (with the extra charging port) but I did find my lightning to USB (no charging). Tested iPhone with a USB cable into my old Topping D50 DAC and it worked great.
Couldn't hear anything at first, but once I set volume on iPhone to max, all was good.
I do have a spare iPad that i can use just for this purpose, so if I can hunt down that other cable (and and if I ever go back to the office) I'll be ready.

Sorry Mike I thought this was already in the EA thread given the discussion.
Bought used AudioQuest NightOwl headphones which arrived today. Like new.
First impression: excellent sound signature and very comfortable to wear.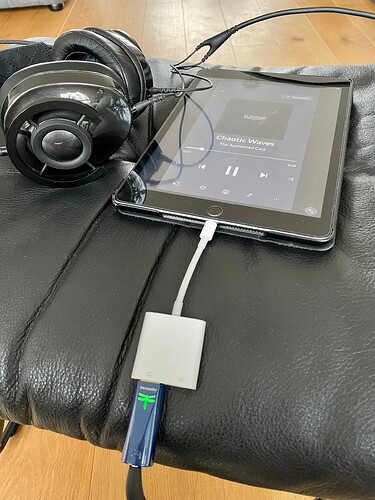 I use an iphone 13 pro max, but unfortunately my headphones really need an EQ because it sounds horrible, even with an external DAC. Could anyone help with an EQ app on the iphone which is able to use with Roon ARC and Qobuz or Qobuz direcly?
Thanks in advance!
no idea if they work with roon/qobuz but a quick google turned up this list. Might be worth testing.
Schiit also make hardware EQ's that are inexpensive
If you're prepared to go for a hardware solution then the Mojo 2 could well be a cure for your musical woes. The sound (to my ears) is phenomenal and it has controls for eq. It is also very in/expensive, depending on your budget

Thank you! I considered it but I have to move and walk a lot and it seems very big. Maybe on a belt or there is a smaller EQ-DAC, an app or Roon will implement an EQ in their ARC software…