I have this playlist loaded into Tidal. Thanks.
How do I take it one step further and see it available in Roon?
Dave
Gary: thanks but already tried that…no go. Only see my four old playlists. Not the new one.
When I go to Web Tidal I see the playlist under My Playlists. Even tried "hearting: it in Tidal but no show in Roon
Dave
Do I have to create a new playlist of my own by copying yours?
Got the answer! Under Roon playlists I needed to turn on Shared Playlists
Thanks Gary…will have a good listen
Dave
Thanks for sharing boys

I have a good playlist in Roon, but you can't share CSV or XLS files here.
Ironic that you can't share Roon Playlists on the Roon forum…
I have suggested this before, but it is in a list before we had Voting for individual threads. At some point I might break out some of my list into individual threads…
Log into Tidal via Web. Make sure you are using the same username in Tidal and Roon. Go to Playlist and select the heart (Added).

When Roon syncs with Tidal the playlist will show up.
A faster way to have the Playlist show up is: Settings>Services>Select Edit next to Tidal>click Sync library now.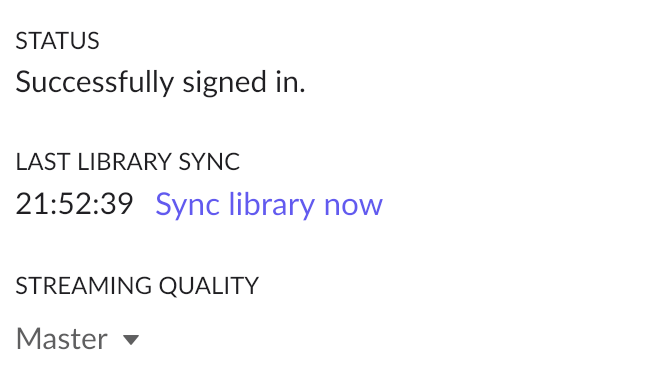 Once this is done the playlist will show up in Roon.
Bryan: thanks for the process and tips
Dave
Hi - Can you share How to load the shared playlist into Tidal. I've never done it before and have tried a bunch of things with no success.
Thx
Push the

icon
This is a great thread, I love discovering new music. I've added all of those playlists so thank you to everyone who shared.
I don't suppose anyone has any headphone playlists they would like to share?
Thanks in advance
When you say load into Tidal? Does clicking on the link not load the Tidal app?
That's how it should work.
Thanks guys - with you suggestions it loaded into my Tidal collection. Will give it a listen!
Jim