Looks like the system is running purrfectly!!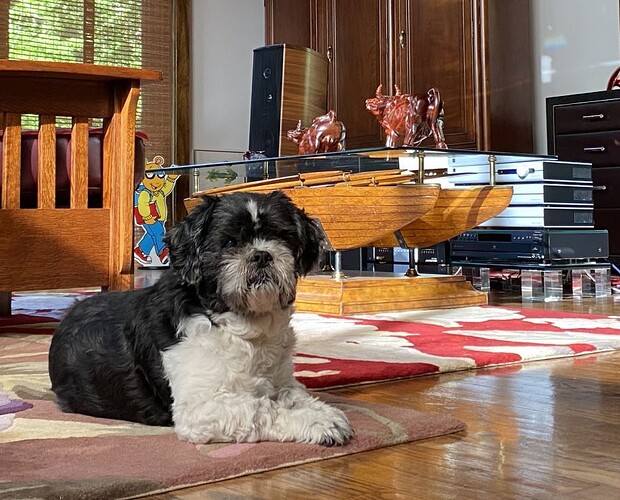 My father-in-law's dog Gizmo. (They both live with us now, as he's bedridden.) Gizmo likes sunbathing and resting on rugs.
Too young to tell the gender, but that's also what my wife said
She probably thought she was a lesbian until she wasn't.
I'm melting. So damn cute that the ovaries I don't possess, just exploded.


(10char)
Such a look of wonder and amazement …what a cutie pie…
Gratifying to help little things in need. Saddening that some do not feel that call.










Forget 10chars 10cats like that would work wonderfully (except any where near my dog's)
Hey Doc,
You have the same size Heart as AceRimmer, whose heart is huge! He takes in many animals in need of a home as well…Both of you guys are awesome! Damn the little girl is cute! She has curiosity all over that face!
Thank you, but I could not hold a candle to AceRimmer. He is quite something apart from the world. You cannot help but be in awe of what he does.
Yep I agree… I won't even hold it against him that he's bloomin Limey! But I do like that your whole family, in other locations also take part of offering their homes to these lovely critters…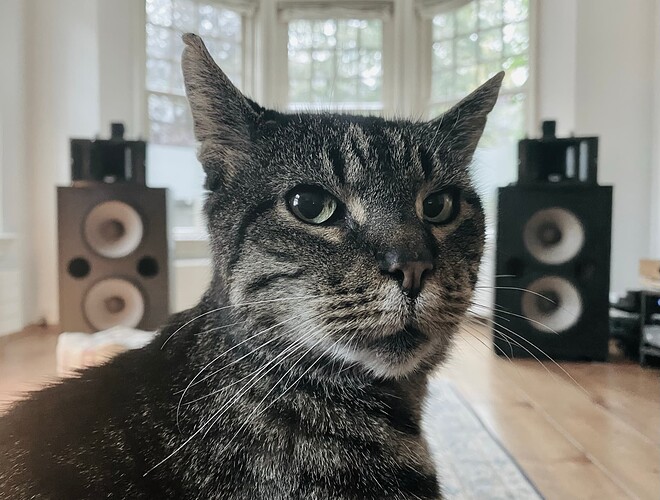 Meet MiepMuis 'The Audiophile Cat', always sitting by my side on the couch. No measuring test could ever make him leave. Sadly he past away last May.
Gorgeous but then sad and sorry for your loss at the same time.