@Mike I think you said that some devices are limited to 48k, but that is not a general limitation of the iOS playback.
However, I get 96k content downsampled to 48k on my Audeze Lightning cable-DAC which is highres capable. Roon knows it is, shows the available rates in device setup. (Btw, what does the yellow color for DSD indicate?)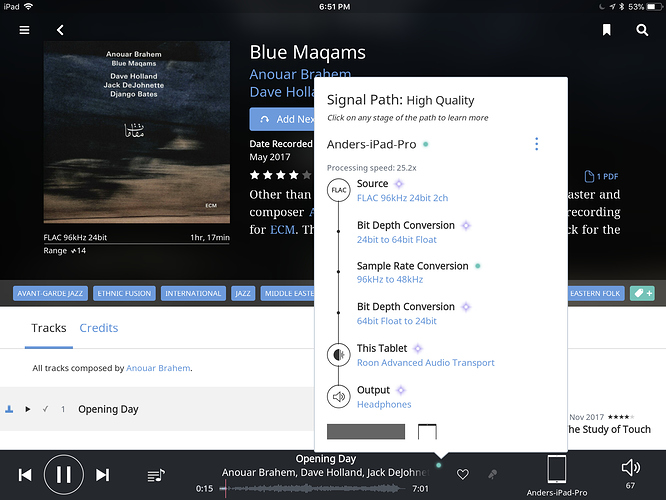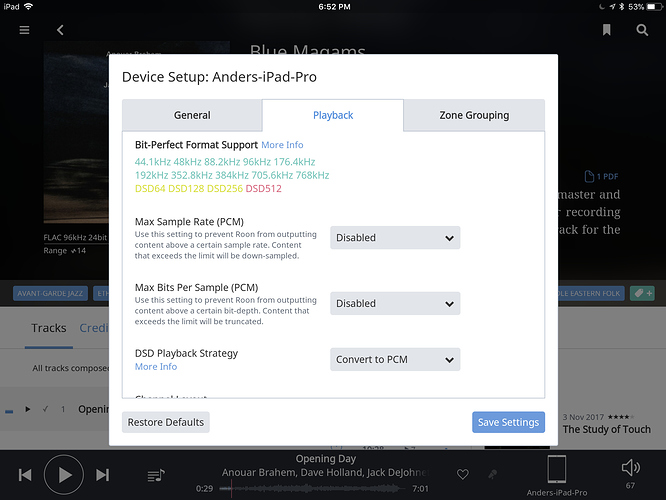 EDIT It also won't play DSD if I enable DoP, converts to 44k.