Surely there is (or should be) an easier way to do this -
So I have a magazine covermount CD from Uncut, not recognised which is fair enough.


So Dawn Landes appears to have no Tidal content. But if I search I find there is indeed Tidal albums and a bio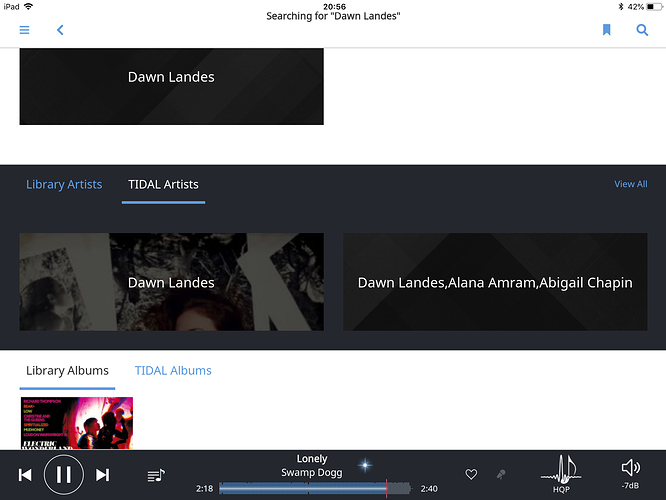 So I add a Tidal album and then delete it in order to have the bio.


@support is there an easier way or is there going to be a solution?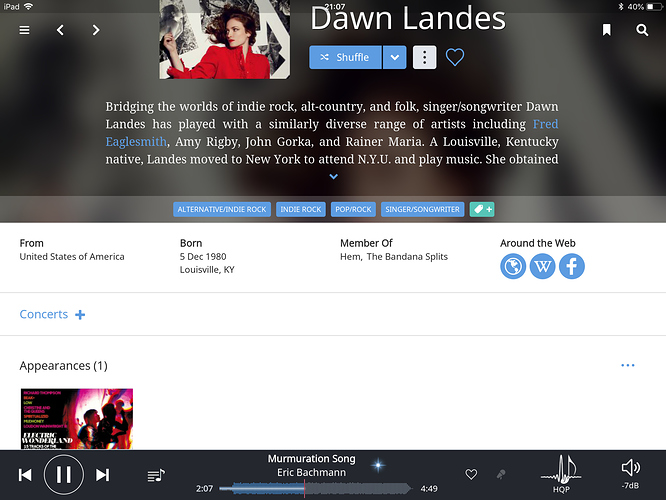 .sjb