The cited disk has 9 tracks. Here's what Roon shows for them: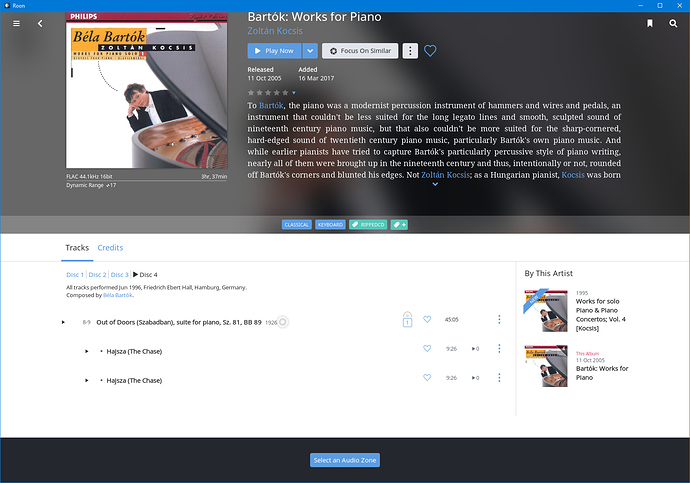 To see the correct information, take a look at https://www.prestoclassical.co.uk/classical/products/8109425--bartok-piano-concertos-nos-1-2-3-complete .
This CD was part of a 4-CD set, "Works for Piano Solo," the fourth CD. I have put the files for all 4 CDs into a single directory. Since the tracks of the ripped fourth CD were shown incorrectly before, I reripped, added a tag saying Disc 4 and, finally, replaced the files in the Roon-watched directory.