Roon Core Machine
Rock on NUC
Networking Gear & Setup Details
Asus RT-AC68U
Who is your internet service provider?
Bolignet
Please list the make and model of your modem and router?
Asus RT-AC68U
Do you have any additional network hardware, like additional routers or managed switches?
No, only fiber modem
Does your network have any VPNs, proxy servers, or enterprise-grade security?
No
Connected Audio Devices
NA only relevant for ARC
Description of Issue -
What is the exact port forwarding error message you see in the Roon Settings → ARC tab?
Hi, I have procured a fixed IP address to get ARC to work, but I somehow cannot get it to work.
The error message I receive: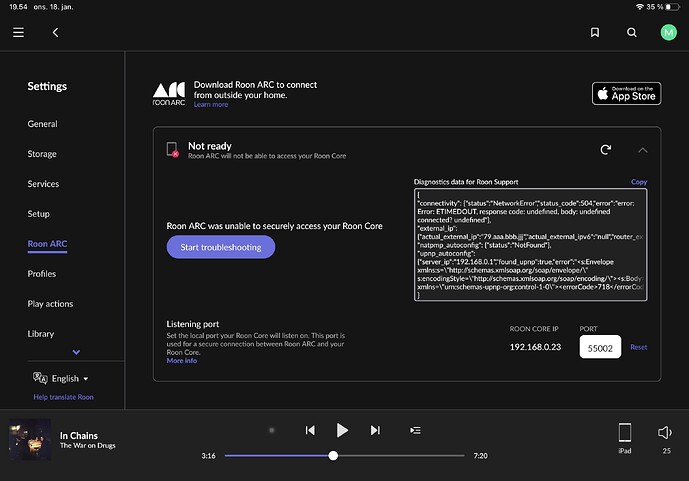 The port forwarding in Router: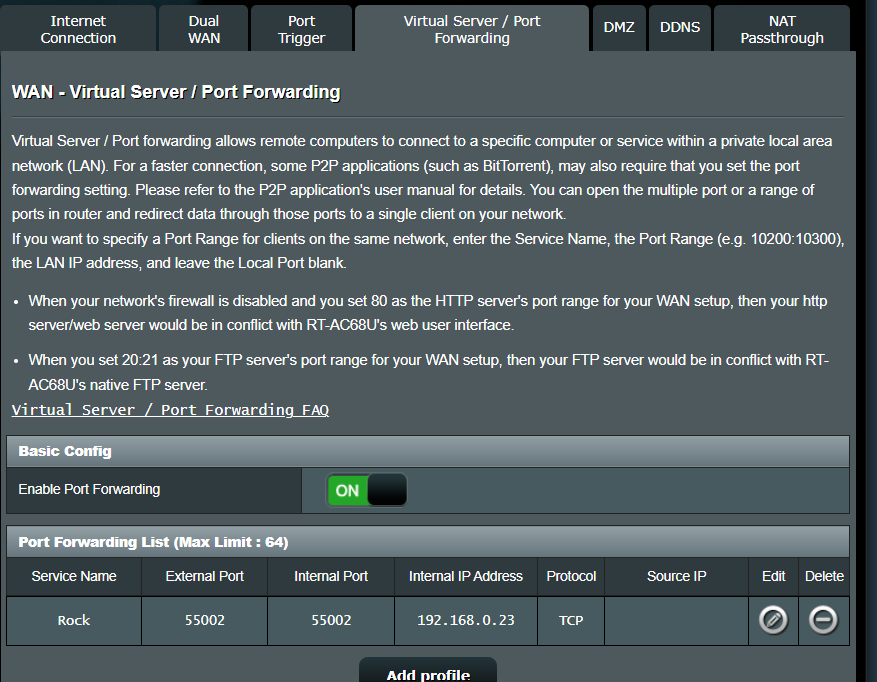 I hope someone can help?
Br. Morten