Hi,
I am just getting into Roon and bought a server to run the core for me. This is all good and connects well to the music stored on my Synology NAS.
However, to stream to my Cambridge 851n streamer (which is not Roon compliant) then AIrPlay is used. I researched the forum and bought an Allo USBridge device to run Roonbridge and connect via USB to the Cambridge 851n.
This has now arrived - it has poor instructuins with it but managed to get it setup and running except that Roon does not see the DAC through the USbridge.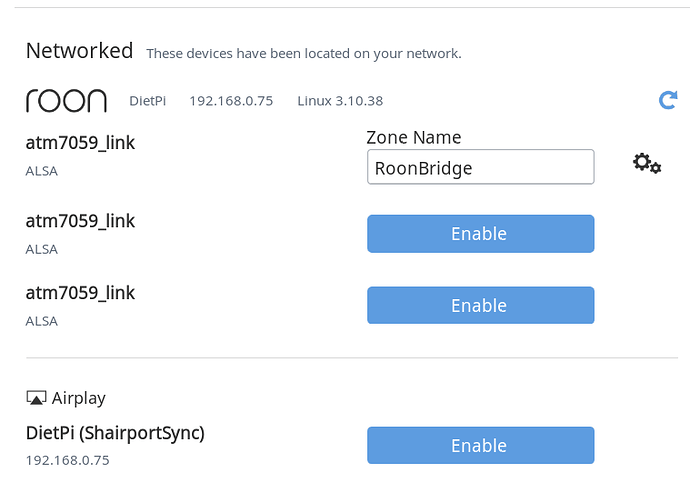 Connecting to any of the three items listed just does nothing with no sound and I have had to reboot Sparky several times now as it seems to stop being picked up by Roon.
When it is running the Cambridge shows an input connection on the USB but try as I might, I can get no sound out of it.
Any suggestions gratefully received as at the moment the USBridge is looking like a waste of money!!!