Hi everyone!
We're incredibly excited to announce that Roon 1.6 is live! Today's release is a significant turning point for us, in a number of ways.
Over the last year, we've made a significant investment in machine learning and data systems. Our machine learning models understand your taste in music, as well as general listening patterns and relationships in the world of music. The recommendations generated help you find content similar to the albums you already love, and will also help you explore and find music that is new to you. This new technology will drive a number of innovations in Roon over the coming months, but the first two major changes are being released today in 1.6: improvements to search results, and all new Roon Radio.
This release also marks the introduction of our 2nd integrated streaming service! Starting today, Roon users can enjoy access to all the lossless and high resolution content Qobuz offers, as well as their fantastic editorial coverage, all tightly integrated into Roon's rich metadata, Versions tab, and Roon Radio!
Roon 1.6 also continues our ongoing overhaul of the Roon interface, with all new designs for DSP and Now Playing, which has been completely redesigned to offer one-click access to artist info, track credits, and Real-Time Lyrics.
All of these changes are just the start of what we expect to be Roon's biggest year yet. It's going to be a great year for music lovers, and we're just getting started.
Thanks everyone!
The Team at Roon Labs
What's New

The all-new Roon Radio
Roon has always been great at reconnecting you with the music you've collected over the years, but now we've completely reimagined how Roon creates your personalized radio experience. Designed from the ground up using our new machine learning technology, Roon Radio will automatically play a mix of your favorites, along with relevant selections from beyond your library.
Based on more than a year of research and development and several months of alpha testing, Roon Radio makes recommendations based not only your own music preferences but also those of other Roon subscribers with similar tastes in music.
As you listen and interact with Roon Radio over time, it learns more about what you like and helps you discover new music by curating great recommendations.
Roon Radio considers metadata-based relationships, listening history, overall popularity, and significance of content, to build a model that predicts the affinity between radio picks and your Roon profile. Internally, Roon Radio will also consider dozens of expert-opinion dimensions–the classical-ness of content, whether it is holiday music, and so on. It uses a variety of techniques to avoid irrelevant picks, excessive repetition of the same content, inappropriate/irrelevant content playback, etc.
Roon Radio can be started on any content that our cloud services know about, including tracks, albums and artists that are in your library or on Qobuz or TIDAL.
Roon Radio requires an internet connection and an active streaming service. If these conditions are not met, Roon will fall back to "Offline Radio", which will operate within your library as in previous releases. Roon will also fall back to offline mode if the content you've chosen is that is unknown to our cloud services.
After skipping a radio pick or pressing "thumbs down", Roon Radio will ask users for additional feedback, which will help us tune the algorithm over time, as we learn which picks tend to be rejected, and which tracks aren't appropriate because they're skits, audience applause, intros, etc.
Roon Radio will also allow you to skip explicit content. Note that this filtering will only be as good as the data Roon has access to, meaning we can filter explicit streaming content when streaming services denote it as such. For local content, we'll be dependent on the explicit tags in your files, and Roon's automatic identification.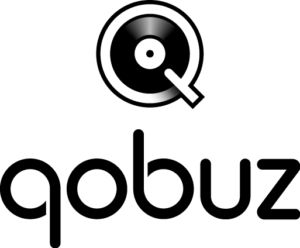 We're thrilled to announce that we've teamed up with Qobuz to integrate their streaming offering in Roon!
Now you can access the entire Qobuz catalog in Roon, allowing you to take advantage of Roon's metadata with all of your favorite Qobuz content.
Seamlessly sync your Roon and Qobuz collections, use Roon's Versions to replace your lossy content with lossless versions from Qobuz, and fire up the new Roon Radio to start discovering more of what's available from Qobuz.
In Roon, you'll have access to nearly all of the spectacular editorial content on Qobuz. The entire Qobuz catalog is matched to Roon's rich metadata by our cloud services, so you can browse across not just Albums, Artists, or Tracks, but also Composers, Compositions, Performer Credits, and more.
And because Roon automatically matches your music to our metadata cloud, every album in your library is automatically linked to the corresponding version(s) on Qobuz. These will appear on the Versions tab of the album, so that in just a few clicks you can upgrade the music on your hard drive to the high resolution copy on Qobuz.
Finally, Roon Radio will automatically pick related songs from Qobuz, based on what you've played, and yes, you can log in to TIDAL and Qobuz at the same time if desired.
Now Playing (and Queue)
In Roon 1.6, we completely redesigned the Now Playing experience. Tap the name of the song you're listening to get easy access to track credits, artist biographies, album reviews, artist photos, and Real-Time Lyrics, right on your laptop or tablet.
Customize Now Playing
The screen has been completely overhauled, and the design is customizable – choose what information you want a click away, and what you don't want to see at all.
Footer and Up Next Notifications
We've also updated the look of the "footer" – the bottom of the Roon application that lets you know what's playing, and where. You'll also get notifications about what Roon Radio picked for you!
The new footer also allows access to the Queue. The Queue works as it did in previous releases, but it's now been given its own space, so it's even easier to control what's coming up, or "thumbs up" selections from Roon Radio.
Search
We've heard a lot of feedback about Roon's search functionality over the years, and we listened – tonight's release includes a entirely new Search feature, with an easier-to-use interface and more accurate results!
In Roon 1.6, search uses the same machine learning technology that powers Roon Radio, so you always get the results most relevant to you, whether from your library or from either of Roon's streaming services.
The search results screen has been also been redesigned so it's easier to find what you're looking for. You can even filter the results!
DSP Redesign
Roon 1.6 also includes a fully overhauled design for Roon's DSP functionality, with clearer controls and a simpler, more approachable design.
The new design makes it clear exactly what processing is happening. Adding and reordering filters is more straightforward, and it's easier to see what's active or being bypassed at any given moment. We've also re-thought the global "Enable/Disable" switch, and overhauled how Parametric EQ and the "Automatically Apply" toggle work.
Note that the changes to Roon's DSP engine are purely graphical–the audio engine is the same as it always was.
The Presets functionality has been completely redesigned as well, making it easy to recall and update DSP settings on the fly.
Lastly, Roon 1.6 finally makes it possible to tweak DSP settings from our mobile app! While changing individual DSP settings is not supported due to limited screen space, it's now easy to switch between Presets and turn filters on and off, right from your phone!
As always, you can access DSP from your Zone controls:
Other Changes
mDNS Fixes
We've addressed some shortcomings in our mDNS implementation, which should help Roon more reliably discover Chromecast or Airplay devices on some networks
Chromecast and Displays Fixes
We've fixed a few issues related to Displays and Chromecast, including displaying a help link when configuring new web displays, resolving a bug preventing Real-Time Lyrics from displaying for content outside your library, and fixing an issue related to upsampling when playing to Chromecast devices.
Imgur Sharing Fixed
We've resolved some issues sharing to Imgur – thanks for your patience everyone.
TIDAL Collections
We have removed this feature from Roon while we look into alternatives. Look for an updated version of Collections in a future release!
Mitigation for XMOS/Linux issue when switching playback formats
After kicking approximately twenty manufacturers into motion fixing this bug in their DAC firmware, we've decided to include a mitigation for this problem in Roon Server and Roon Bridge for Linux while we wait for them to release fixes on their end.
This is a workaround that reduces (but does not totally eliminate) the probability of triggering the DAC bug. If you have a DAC that is affected, please continue to ask your manufacturer about updated firmware, as that is the only complete solution for this problem.
Roon 1.6 (Build 390) Release Notes
---
Roon Build 390 is now rolling out for OSX, Windows, Windows (64 Bit), Linux, Android, and iOS. Updated versions of Roon for Android and iOS will be available once their respective app stores update.
Build 169 of Roon Bridge is also rolling out now for all platforms.
All platforms and apps should update automatically.
New Functionality for Roon 1.6:
All new Roon Radio
Qobuz Support
Redesigned Search
Now Playing & Queue redesigned
"Up Next" notifications
DSP redesigned
Bugs Fixes and Performance Improvements
Support for iPad Pro 2018 models
Web Display: added KB link to the "Ready" page
Fixed lyrics on Displays for non-library content
Artist and Album images now update regularly along with metadata
KEF LS50s: Roon no longer becomes unresponsive when seeking during playback
New waveform style used in Displays
Chromecast Audio: Fixed playback stoppage when upsampling 16/44.1
Fixed Imgur sharing
Fix for DSD256 playback via McIntosh ASIO driver
Mobile: Real-time Lyrics icon shown on album details
Volume leveling: "Target Volume Level" shows correct default
Focus: fixed format selection
Convolution filter resampling now uses a linear phase resampling filter–this vastly improves correlation depth between resampled/non-resampled IR results.
TIDAL Collections removed
Fixed importing error with some DSD512 content
Backup:

Automatic backups can handle intervals > 24 days
Fixed bug preventing backup from retrying after failed attempt