I'm a relatively new user to Roon and am still in my first few months, however I have really been taken by the way it has re-shaped how I listen to music.
When deciding whether to become a subscriber I began a list of things I liked about the software. The list continued even after I had signed up and included such gems as the ability to "Focus on similar" when looking at a particular album - genius.
Perhaps the key thing though is that, seemingly without trying, I am able to produce a queue of many hours of music within 10 minutes of sitting down for a listening session. Ridiculous I know, as I will never get to the end of the queue, however it's great that I'm able to discover so much great music that I know I'll love.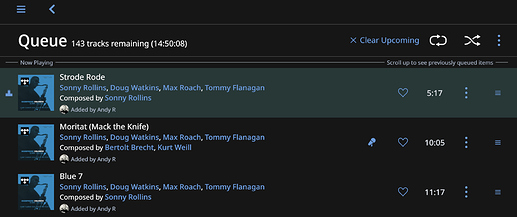 So, what is Roon to you?