Great video, many thanks for sharing, I gave it a little bump on Twitter: https://twitter.com/DietPi_/status/1469332908888539136
Btw, the Roon Bridge cannot only be installed on the ARMv8 (64-bit) image, but also on the ARMv7 (32-bit) image. On the latter, in theory (untested), it should consume a little less of the still (only) 512 MiB RAM of the Raspberry Pi Zero 2.
I just built a Roon bridge using a hifiberry Dac2 HD. Running. PI OS. Had to do this without keyboard or mouse and SSH into the pi. It was challenging for me as I'm not expert at this. It works great now though!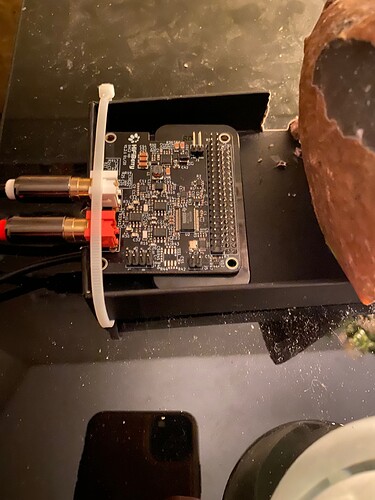 I'm searching for an enclosure. Any ideas? This is using the Vilros case that came with the kit. As you can see the Dac Hat looks silly on there. Temp rigged up with blue tact holding case down and in a cardboard case of sorts lol.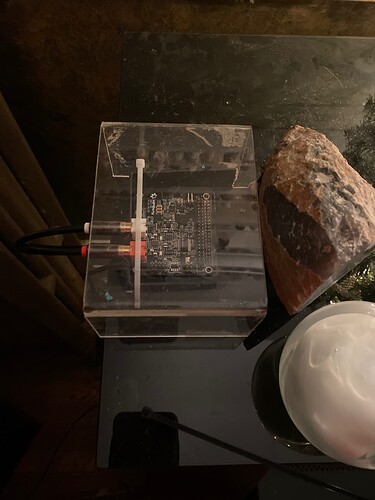 My Raspberry Pi Zero 2 W came in today. I can't get over how tiny it is. LOL.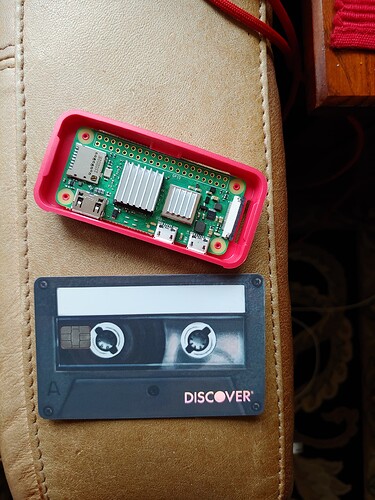 …that's not an actual cassette tape…it's a credit card, included for size reference.
I went with the 64-bit O/S just to see if it would actually work. Completely unnecessary since there's less than 4 GB of RAM on-tap, but it does, in fact, work.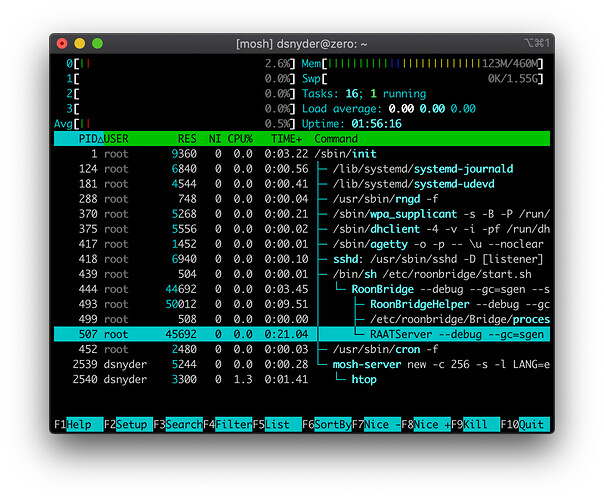 Merry Christmas, everyone.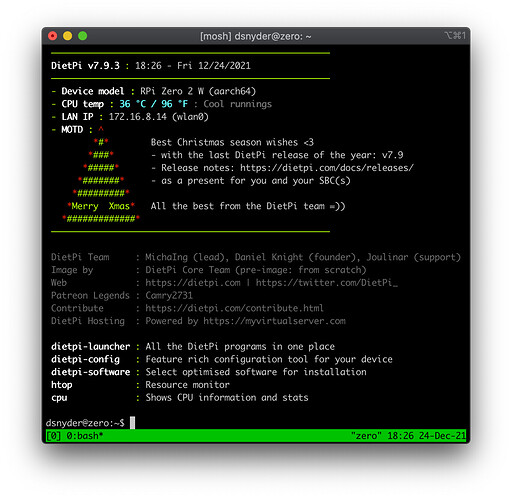 This is my first RPi Zero, but I have loads of RPi3's and 4's. Performance of this little bugger is surprisingly snappy. Have not decided what I'll do with it yet, but it sounded fine with my Topping DX3 Pro+.
Btw, thanks to PAE also the 32-bit images can utilise more than 4 GiB RAM very well. Only a single process is limited to ~3 GiB which is an extremely rare faced limit I'd say

.
Happy Christmas, holidays and new year everyone

.
I was not aware. Very cool. Thanks for chiming in. Always great to hear from you.

I've been running mine zero issues. I have it as a Roon endpoint and running Pi hole to clean up my network of ads. All this done on WiFi. Jimmy rigged a new case. It's an Allo boss case I had that I broke. Modified it a little and bam.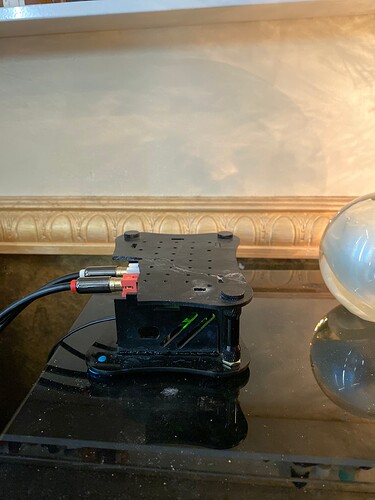 I don't have an external dac and don't want to spend the money on one or have another box frankly, do I need one or can one be added to the pi zero 2 W (a hat? Apols as I don't know any of the lingo)?
Thanks in advance for the advice.
I currently send Roon to some Sonos speakers but it would be a nice to have option to send to my main, all analogue at the moment, main hifi. But really only if it is cheap.
Im using a Hifiberry Dac Hat with mine. Granted the Dac board is larger than the Pi zero 2 but I made it work. see above picture. If yourse sending to an all analog setup you need some sort of Dac.
I found that https://www.arrow.com/en still has the JustBoom Zero HAT (JustBoom DAC Zero pHAT | 384kHz/32 bit DAC for Raspberry Pi Zero) and Zero case in stock. I ordered those, as well as a couple of no-solder hammer headers (available from several online vendors). Installed DietPi and everything is working fine (had some trouble with Ropieee beta). Even installed Cockpit on them for remote monitoring/updating.
Very compact and cute (see pic, AA battery shown for size comparison). The HAT uses a 3.5 mm output which was perfectly fine for the speakers I paired these with.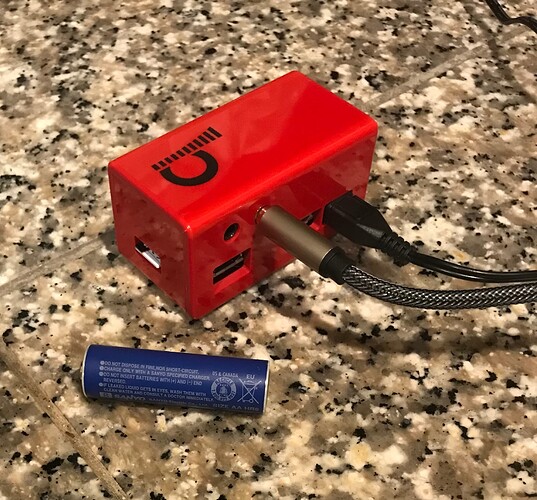 Shows as sold out now though!


I think you misunderstood his post. The first link has it and where he bought it. Second link is the manufacturer.
That's possible…lol.
I will dig deeper when I get back home.
Thanks for this info. I have had my zero for a while and did the beta for the new version of ropieee. I didn't know there was a hat specific to the zero.
My trouble with Ropieee beta only ocurred when I tried to add more than one of these JustBoom/Zero builds to Roon (really weird behavior, with Roon not able to consistently recognize the two units as individual, separate endpoints). No such problem with DietPi.
Ropieee works flawlessly with my multiple Pi4s, so it may be something odd with the beta.
Thats extremely helpful and my apologies for not having read your first post correctly!
All very nice to know and looks really neat in that case.
Does anyone know if this works with the original PI Vero w? I think I looked into it last year but it wasn't clear to me before I got waylayed some other project.
I don't think Roon bridge is supported on that version of Arm if I remember rightly.
Right, only ARMv7 is supported while RPi Zero W (and RPi 1 models) are ARMv6 SoCs.