I've got 2 Peter Wolf mixed up in my library.
One is a member of mothers of invention and credited to many franz zappa albums: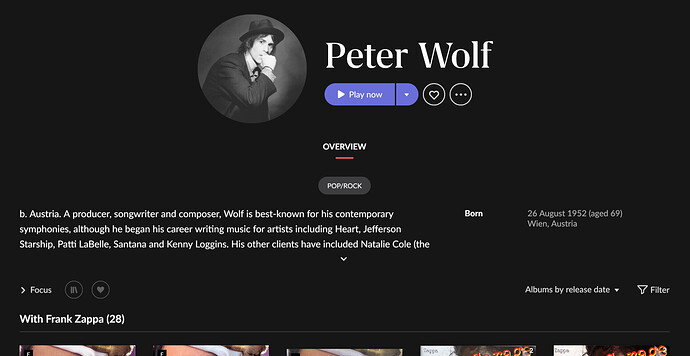 the other is: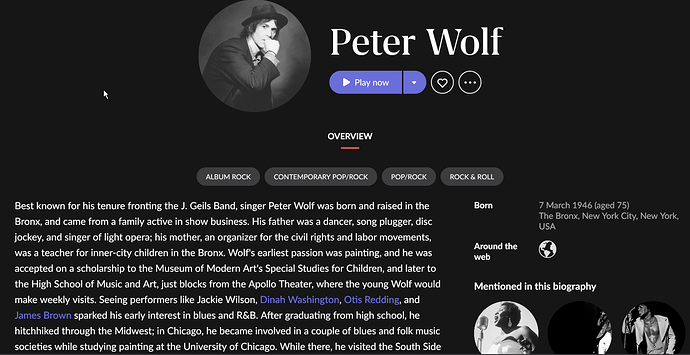 and in my library is wrongly assiciated to frank zappa albums.
note that the artist picture is the same in roon for both.
-no edits in roon on my side
-in file tags, in some FZ albums there is a Peter Wolf credited in tag personnel.