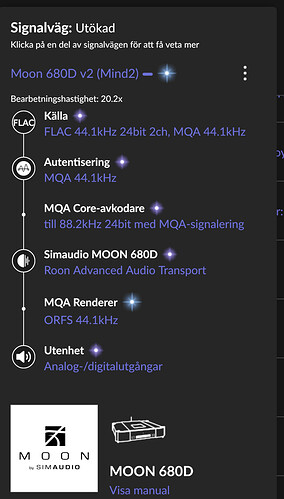 Can somebody explain the thinking here?
It looks to me like Roon Core expands the 24/44.1 MQA authenticated track to 88.2. There was some explanation some time go that this is how the software expander is supposed to work.
But, then the Moon render in the 680D downsamples the content again?
Edit: I havent been able to make the Moon display, while doing Roon Ready, display anything other than track progress… So, the display doesn't give away what resolution is being played…