Using the unaccented version of the conductor, Jesus Lopez Cobos, I was not able to get an identification for this album but with the accented version, Jesús López Cobos I was.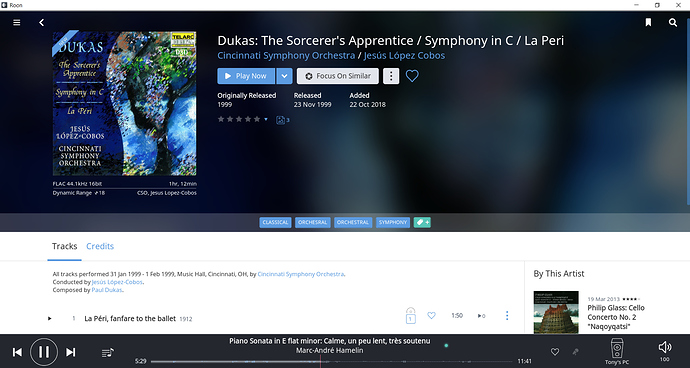 I was surprised by this. Is his sort of equivalence case just being treated on a case by case basis as they arise? Surely there is a better way of doing this.
My experience is that sometimes accenting characters is not necessary but in other cases like this one it is. Depending on you keyboard accenting characters can be non-trivial or at least awkward. I have a UK ASCII keyboard and my windows 10 is localised to Irish English. A lot of the time the easiest thing to do is to google for the accented version and cut and paste, but it is time consuming and awkward. Handling of accented characters should be more predictable and easier than this.