If I add an album I am playing to the library and then cycle through thescreens for the track and back to the album it no longer shows as part of the libary even though it is there.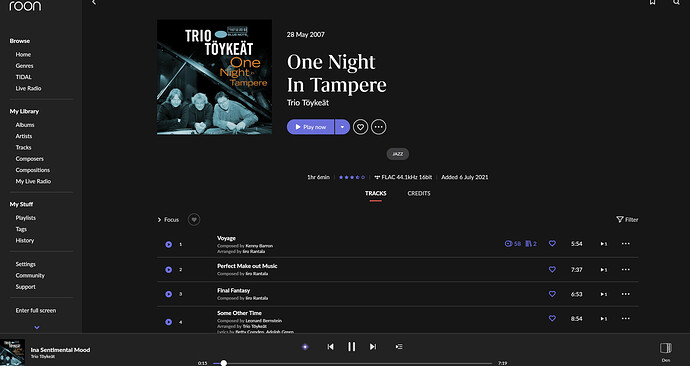 This is the album now in my library.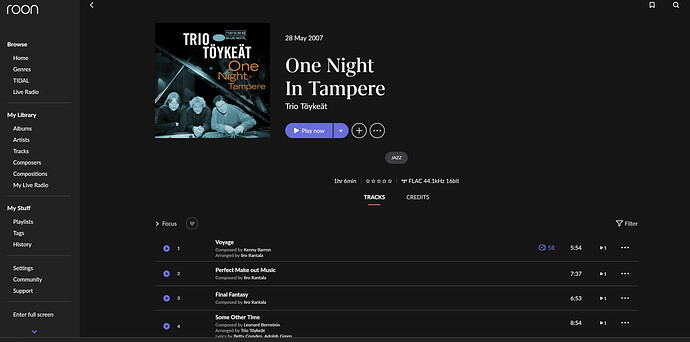 After clicking on the track and returning to the album: No sign of being in the libary. Can aonlly see it is in the libary by going to recently added under home
Have you made any edits to this content in Roon?
NO other than adding to the libary
Is this content from local files, TIDAL, or Qobuz?
From Tidal
Please share a screenshot of your import settings in Settings > Library.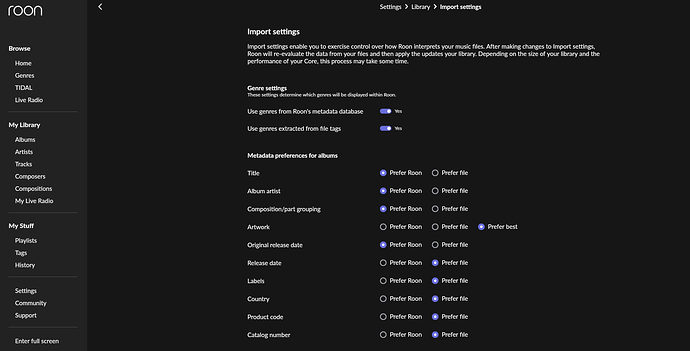 Description of the issue