Hi,
I just realized that album reviews shown on Roon are also available on Allmusic, but with an important difference : reviews bear their author's name on Allmusic, but are anonymous on Roon. For example, here is the review by James Leonard on Allmusic for an album by Andread Scholl :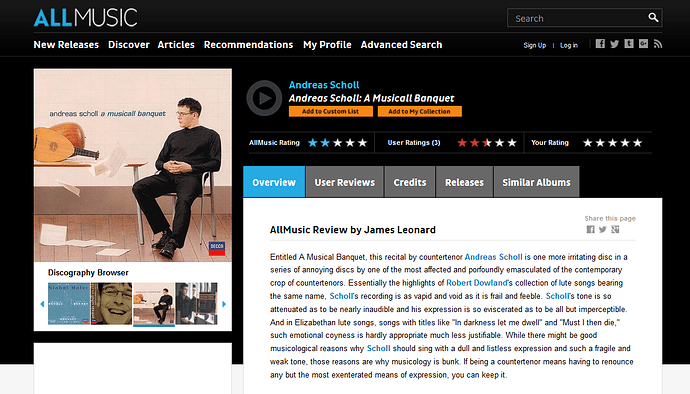 And the identical review on Roon, but anonymous this time :
Is this omission by design ? IMHO, I think that reviewer names should be clearly spelled out when shown on Roon. This is especially true for highly opiniated and controversial reviews like this one, which I think do not have their place as THE album review offered by Roon.
Regards