The "Version" tab when viewing albums do not show me the other versions I have in my personal library. Perhaps it's a setting (I have 'Show Hidden Tracks and Albums' toggled 'on' in Settings) or metadata I'm missing.
The example here is I have the TOOL album '10,000 Days' in FLAC 16-bit (ripped from CD) and 24-bit (bought via HDTracks). As can be seen in the screenshot both albums appear in Album search view.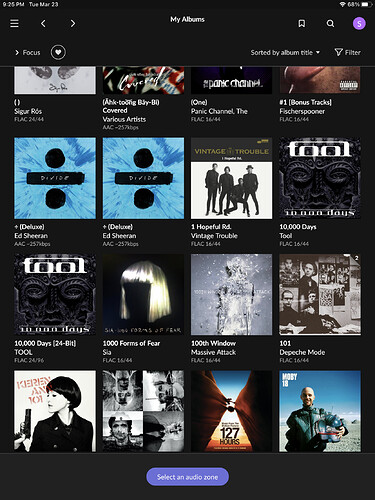 However, when either album is selected and "Version" tab is engaged the other album does not show and ROON still states "1 Library Version".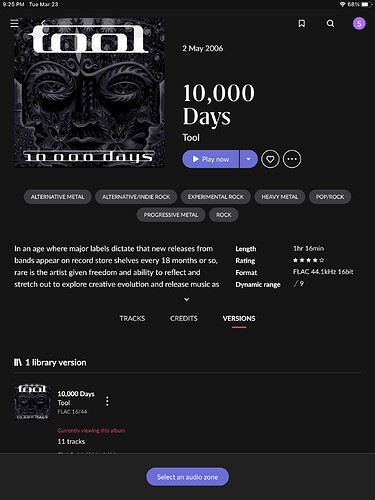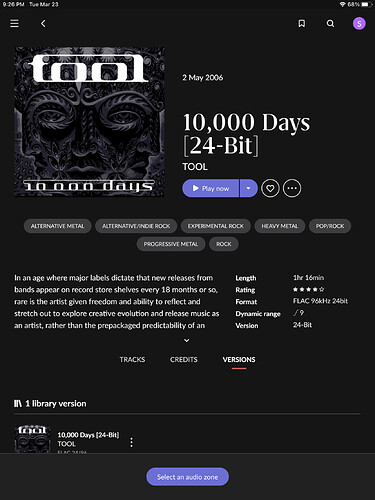 This is typical for every instance of multiple album versions I possess. I have some that are FLAC, 24-Bit, and MQA versions of same albums but they are never shown under Versions.
Am I missing something? Ideas?
TIA.