Roon Core Machine
QNAP TS251 running firmware ver. 5.0.0.1858, QTS 4.3.4, Celeron processor and 8GB RAM
Networking Gear & Setup Details
Billion 7800 Router running through Netear 8 port unmanaged switch
Connected Audio Devices
Meridian 218 Zone Controller
Number of Tracks in Library
Library of about 2500 albums
Description of Issue
I updated the system with the prompt on my remote to do so. Since then it connected once but said I had no albums AT ALL! I then restored from the latest backup which was from last night and now it shows this on startup…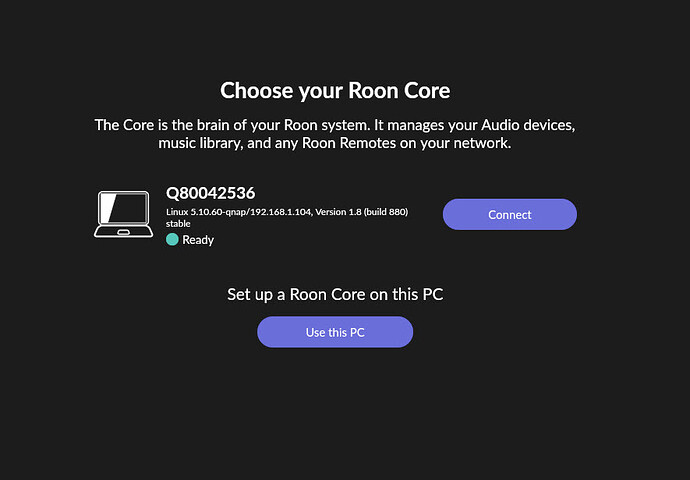 …and if I press the connect button the remote appears to hunt for the core but nothing else happens. This is happening on my PC's remote and my iPad. This latest update has wrecked my system!
UPDATE!
The core appears to have reconnected but only up to a point. It's still hunting and it still tells me I have no albums! If I try to load albums from my bookmarks, I get "error loading saved page" in the middle of the screen.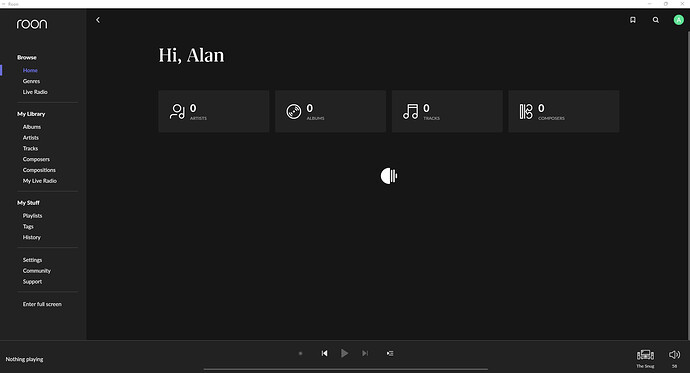 I have also tried reloading my albums from scratch and I get this…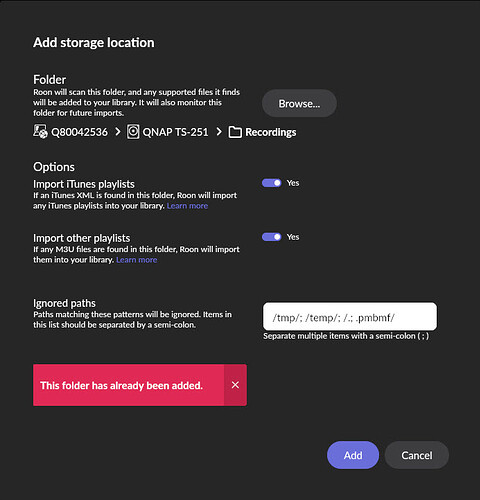 Trying to force a rescan of this folder does nothing.
Both the core and remotes are on Build 880.