In my case I have different DSP presets: one for HD800 headphones attached to dragonflyred, another to the same dragonflyred when it is connected to my AMP+BWmatrix speakers. In each case I use a different DSP preset.
I think that, may be, could be usefull to have the name of the actual DSP Preset been shown in the DSP window (see image attached) in order to visually know wich preset is in action in each moment.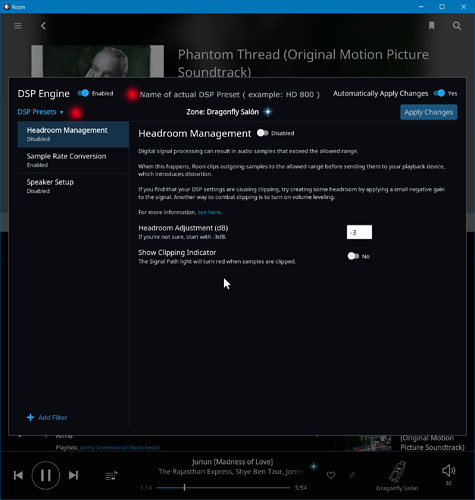 The name of the actual preset may be situated, horizontally, in the top of the DSP window (see image - first-top red dot), or under de DSP engine switch (second-left red dot).
I think it would be a minor usefull addition to Roon visual interface. #roon:feature-requests