I typed in 'saint' and clicked on "Camille Saint-Saens", and this is the top half of the search result: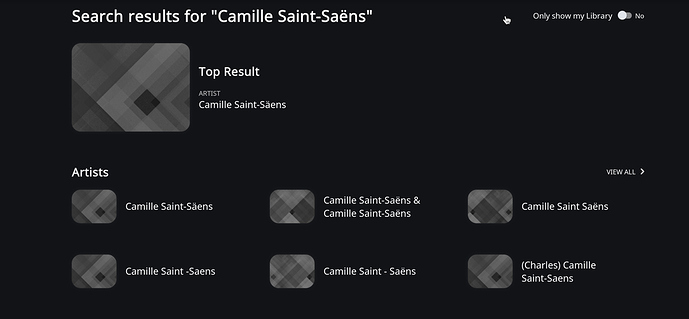 The top result was a function of a TIDAL album where Saint-Saens is both a composer and Primary Artist. Ugh. The other six Camilles were also due to Primary Artist designations.
The "correct" answer, the composer, appears below and off screen.
Search is better but not there. Yet.