Been fiddling around with our two Apple TV's in da house to get them working with Roon. So I found out that we can use them for audio but not as a Roon Display like Chromecast devices.
But behold, when the Apple TV gets into screensaver mode (?) whilst playing music via Roon, this happens: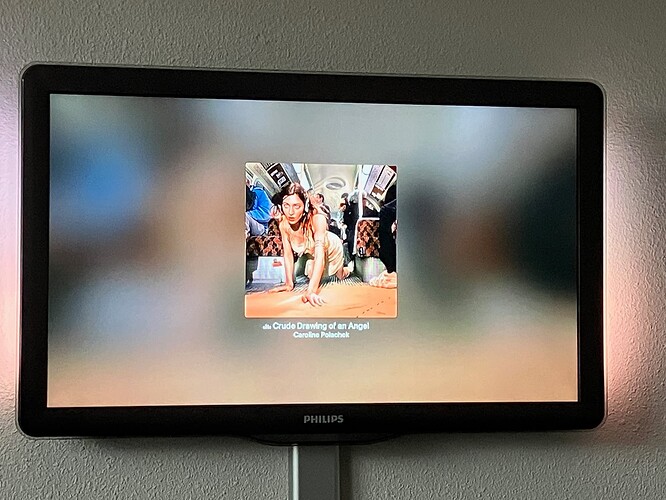 So a little bit of display after all…
Is this regular behavior for an Apple TV when using it as a Roon endpoint?