Don't say sorry. It just think it's hilarious and a better convo than Roon vs Apple

Yes it's a bit of a non conversation, and may have nothing to do with what the OP intended.
Many of us use Roon, have large personal libraries and still use multiple streaming provider's and or something like Plex for when we are out of the house.
Just seems to be the world we inhabit. The big companies show no interest in what we want and what is good for the ecosystem
Yes it's great for what I do. I would only change it for a triumph speed twin. Retro and a bit rebel like my music!
OK - I'll bite!
I'd say it is nothing like being hungry or not,. This is not typically a choice that you can make.
It is also a state that applies to everyone whereas subscribing to a music service is not.
It's more like saying these are the best films ever made:
[
Top Lifetime Grosses - Box Office Mojo
https://www.boxofficemojo.com › top_lifetime_gross
](Top Lifetime Grosses - Box Office Mojo)
| Rank | Title | Lifetime Gross | Year |
| --- | --- | --- | --- |
| 1 | Avatar | $2,847,246,203 | 2009 |
| 2 | Avengers: Endgame | $2,797,501,328 | 2019 |
| 3 | Titanic | $2,201,647,264 | 1997 |
But what is the point that you are trying to make?
Or sticking with the theme:
The Honda Super Cub is the most popular selling motorcycle in the world.27 May 2021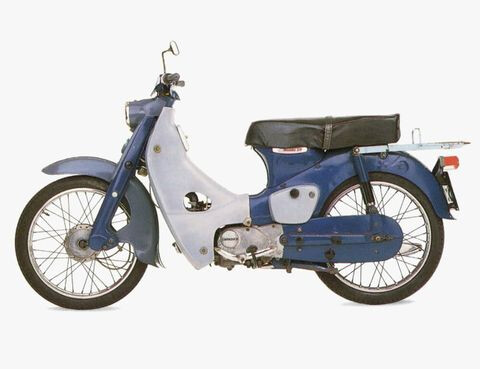 I have been an Apple devotee since the 1980s but have been less entranced in recent years. Their focus has become more about control and I see Apple Music as more of the same.
I use Roon to control my house audio systems and too explore music (Tidal included). So the question of the superiority of Apple Music is nonsensical.
Re biking, I been riding BMW with a touring group for decades but we are all getting into our seventies…… the end of our riding approaches which will be marked by the trading of our BMWs for Harleys.
I've been using Spotify and Apple Music on and off for several years now. And was using a yearly sub on Apple Music while also paying for iCloud storage for my MacBook Air. So when Apple announced Apple One I hopped on. For nearly the same monthly costs I also got access to Apple TV and Apple Arcade for my little Apple computer, next to Apple Music and iCloud storage.
To listen to my local library I've been using Audirvana, amongst other programs, for quite awhile now. And recently started to use Roon at home. First as trial, but last month decided to take a leap of faith and subbed for a year. I've done the same with the new Audirvana Studio, because I got a discount on that.
I've trialed several other streaming services (Deezer Hi-Fi, Tidal Hi-Fi and Qobuz Studio) and eventually settled on Qobuz. Excellent sound quality, decently priced and fully supported by both Roon and Audirvana.
But it means I'm paying for 2 streaming services now (Apple Music and Qobuz). At home I generally use Qobuz, but when I'm at work I prefer Apple Music. Apple Music has some really nice radio shows and the personal playlists they create are really spot on.
So for me. I guess you could call it the best of both worlds. Just like I'm using both a Mac and a Windows based laptop.
Does that make me an Apple nut? I don't think so. Neither does it make me a Roon-a-holic. Each has their own strengths and weaknesses. And I happily use both.