Here she / he / it is again: Famous Artist "with". On this Album she he it plays flute.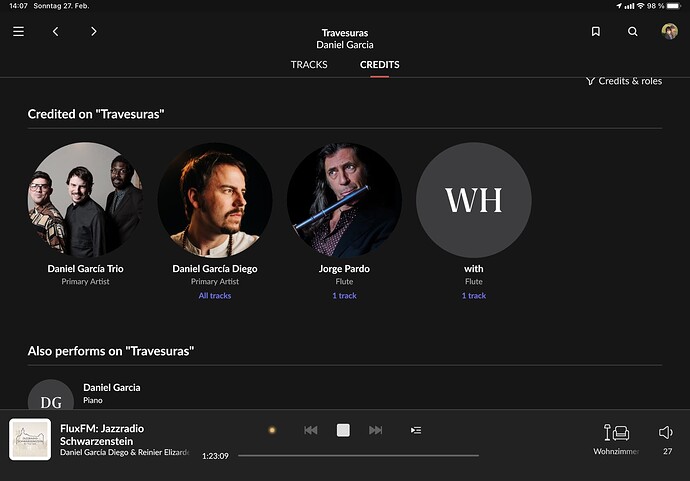 "with" is playing al kind of music and a lot of different instruments. "with" is a real multitalent.
@support you should look after this very special musician. He /she / it is nearly everywhere. You should create a special playlist: songs with "with".