Today I listened to the wonderful recording of the three Mendelssohn piano quartets performed by Domus. When I looked at the album info I found two artist references, one to "Domus" and the other one to "Domus Ensemble".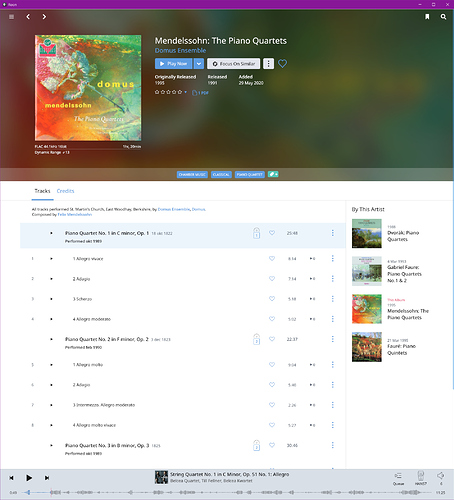 Now the first one is the correct name; the players always referred to themselves as 'the Domus', not 'the Domus Ensemble', Domus in fact was the name of the portable venue they performed in.
The artist page for 'Domus Ensemble' offers the most information: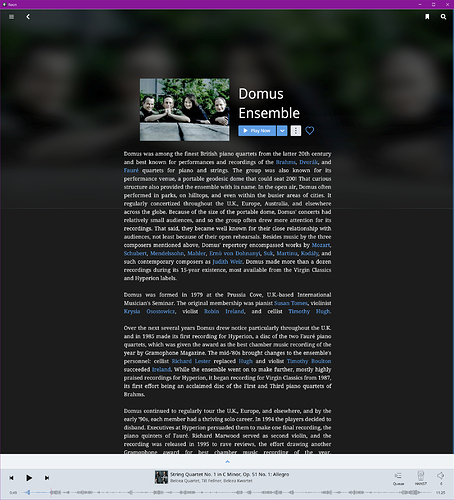 And the artist page for 'Domus' has only the barest of facts: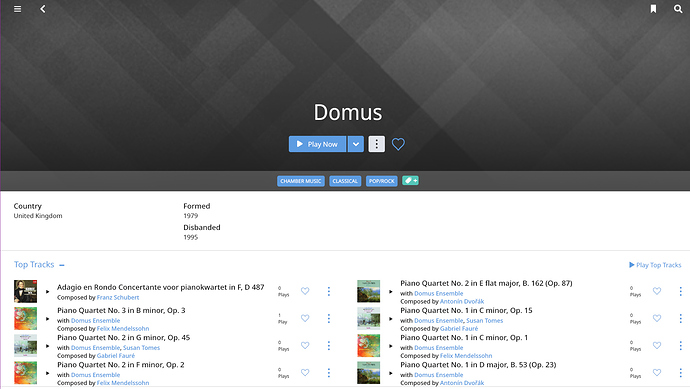 So I suggest the two pages be merged into one within the Roon database, and that the name of the ensemble be 'Domus'.
Thanks in advance!