Have a look at the artists listed below the composition line: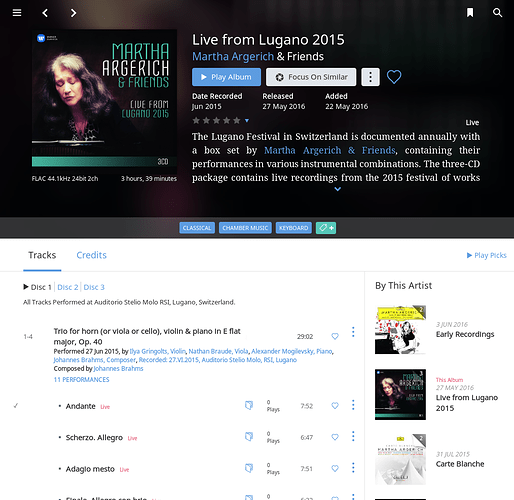 First I thought: Cool, that's the way I want to have listed the artists – for each track, and with their instruments.
In Jazz, this is even more important than in chamber music. The issue was brought up already here:
Well, then I realized that by clicking on "Ilya Gringolts, violin" leads me to an artist called "Ilya Gringolts, violin" with this particular album being the only entry. Obviously a bug in the Rovi metadata.
But then again: Couldn't you turn the bug into a feature and give us the option to have the performers listed near the tracks – not in the anonymous Credits section, mixed with producers and liner note authors? Especially in Jazz, it's really helpful to know the musicians on a particular piece.