Hi there,
First, I wanted to thank Harry for this flawless piece of software. I'm amazed how it has been working so far, easy to setup and to use. This is in short supplies these days…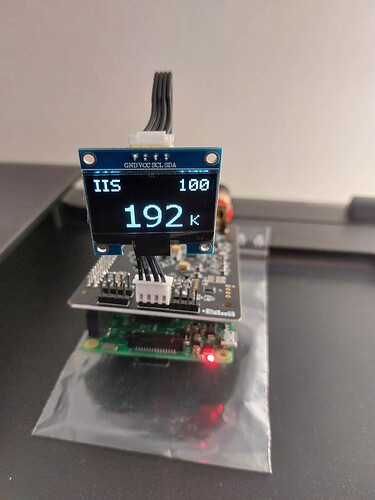 A bit more information about my current setup:
RPi 3B v1.2 connected with Wi-Fi 2.4Ghz
Audiophonics DAC I-Sabre ES9038Q2M HAT
RPi 4 USB-C power supply
SUPRA Dual RCA audio cable
Audio Analogue Crescendo amplifier
Dali Ikon 6 MK2 floor standing speakers
I'm still looking for a case compatible with a HAT (ideally plastic so I can carve a hole for the tiny OLED screen). Any ideas?
Coming back again to this screen, is there a way to keep it on all the time? When I start playing a new track via Roon, it does show up for a few seconds and then turn off. Is there a way to change this behaviour?
Thanks,
G.