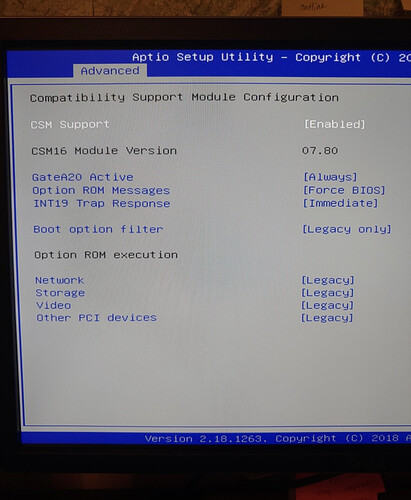 Azulle Inspire Mini PC - Instructions for installing ROCK:
Materials:
PC running Windows 10 -or-
Mac running Windows 10 in Parallels
USB flash drive.
Rufus installed on Windows 10 PC above
Azulle Inspire Mini PC with RAM and M.2 SSD installed.
Instructions:
Download the ROCK install image to the Win10 PC hard drive.
Flash the .img.gz install image file to the USB drive with Rufus.
Power on Inspire Mini PC by rapidly tapping the keyboard delete key when powering on. This will open the BIOS.
Under the BIOS Advannced Tab change ALL settings to Legacy or Legacy only, including the CSM Configuration.
Save via F4.
Under Save and Exit tab change the boot priority to the USB drive. Then F4.
Power off the Inspire.
Power on the Inspire while holding F7 and follow ROCK install instructions.
Finish configuring the Core via Roon Remote. Restore from backup as needed.
Reboot/restart the device upon which you are running Roon Remote.
Enjoy!
Credits:
Jesse_Day
and
Victor Genao | I.T. Manager