LINUX/Synology and Roon B537
I know that my 713+ is not on the compatibility list.
But compared to previous releases version 537 does ' eat' my ram memory.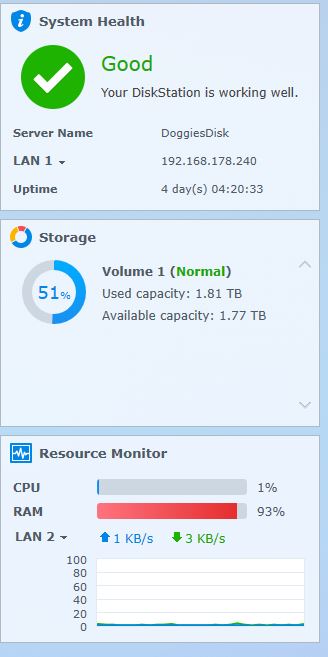 The 713+ works fine until RAM is exhausted. Then Roon is not accessible anymore. But also the 713+ NAS isn't responding except on a ping. A hard reset is the only way out. Then RAM is back to 10% and everything is fine. This takes about 2 days before all memory is occupied.
Anybody any idea besides replacing the hardware?