Hi everyone,
I feel a bit stupid for having to ask this but I am stuck with a very simple problem here.
What I am trying to do, is to have my ROCK system put one version of the database backups on the internal storage disk (the one that also has the music). This would make sense to me, since this drive is then automatically backed up elsewhere and I would have all my music-related stuff in one place in cas of failure.
But somehow I cannot teach ROCK to accept its own disc as a backup-location …
Can anybody please tell me how to do this and what to input there?
I am talking about this window: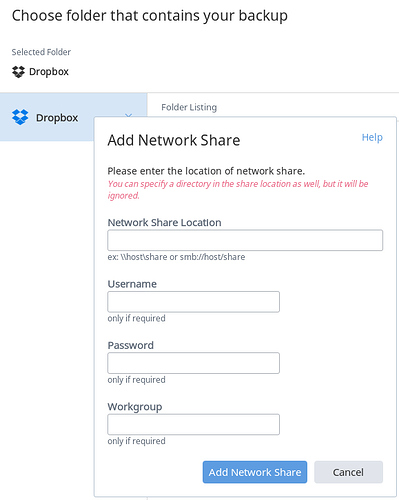 Thanks and regards,
Elmar