Hi.
I'm new here.
Using Tidal !
The Roon Core is in my iMac ( Roon macOS App ),
I'm using Roon via BlueSound Node part of my Audio kit that's not near the iMac .
To use Roon, Do I need to always make Roon macOS App open ? As at first the Roon iOS App didn't
find anything until I've open my iMac and Roon App.
I'm using the iOS Roon App for listening.

What's the highest level of Audio Quality available in the Roon Preferences to choose ?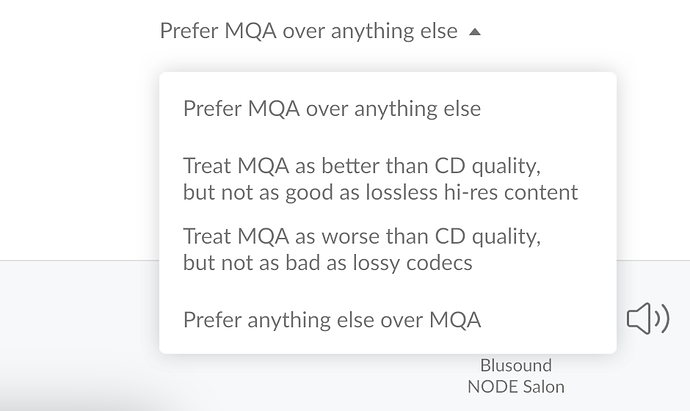 Add images