Content you're reporting an issue with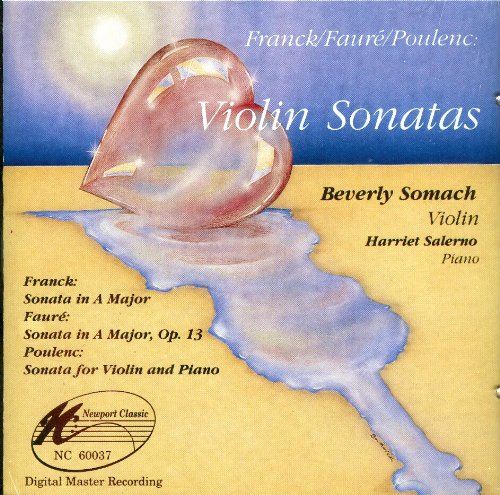 I have ripped this Album with dbPoweramp and added the following metadata to it:
Album Artist: Somach, Beverly
Artist: Somach Beverly
Album Franck, Faure, Poulenc - Violin sonatas (44.1_16)
Composer for Tracks 9-11: Poulenc, Francis
Year: 1987
Titles for Tracks 9-11:
Sonata for violin & piano, FP 119 - 1. Allegro con fuoco
Sonata for violin & piano, FP 119 - 2. Intermezzo. Très lent et calme
Sonata for violin & piano, FP 119 - 3. Presto tragico
The track names were copy pasted from the composition entry in allmusic
The CD does not exist in allmusic and it is not identified by Roon
Have you made any edits to this content in Roon?
No, I have not made any edits in Roon
Is this content from local files, TIDAL, or Qobuz?
Physical CD, ripped in dbPoweramp, tagged with mp3Tag
Screenshot of import settings
Description of the issue
I have added track names to this album exactly as they are listed on allmusic for the three compositions that are on the album. The first two compositions are correctly identified, but the Third one is not. Here's a screenshot of the tracks:

Poulenc's Sonata for Violin & Piano FP119 is listed in Roon as a composition. Why are my tracks not being identified correctly?
In fact what Roon did was to create a new composition besides the "real" one. The coposition is created for Composer Francis Poulenc, which would indicate that my composer tag of Poulenc, Francis is not an issue.

Why would Roon do that?