The header image for the entirety of "the Blues" genre should not be this: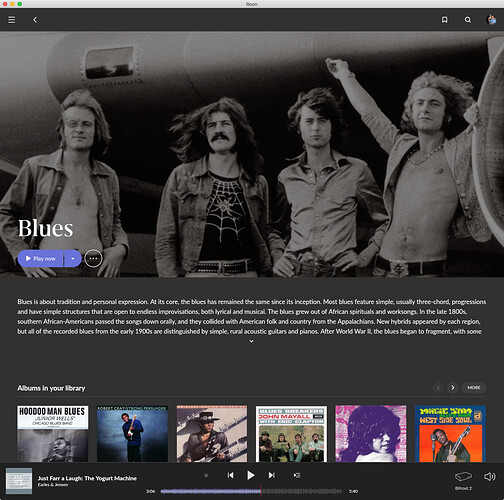 Led Zeppelin's association with the blues is touchy at best. At worst, it's downright offensive. There are literally hundreds of artists whose images could be better used in this spot, artists who would be a more appropriate representation of "the Blues" than those blues-copyright strip miners, Led Zeppelin.
This is one of those small-but-important things, I think. Personally, I think it makes Roon look clueless … at least. But surely it's an easy fix.
Thanks for giving it a look. Big, big Roon fan here, BTW.
Brock