Roon Core Machine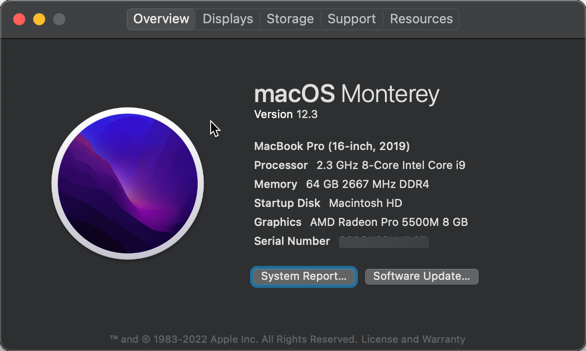 Networking Gear & Setup Details
eero mesh network connected to a Netgear switch
Connected Audio Devices
Playing from the core
Number of Tracks in Library
about 13,000 tracks
Description of Issue
In either album or track view create a bookmark with no focus, tag or favorite criteria selected (i.e., your whole library is showing). Save it and label it "Focus Reset" or something similar.
In that same view, manually add focus criteria to narrow search results. Note which criteria are listed at the top of the album/track display.
Apply your saved Focus Reset bookmark. Note that all focus criteria have been removed and your whole library is showing.
Select another view from the side panel; Album/Track (whichever is not in use), Playlists, History, etc.
From the side panel, select either Album or Track view (whichever one was used to create the Focus Reset bookmark).
What happens: Instead of the bookmarked view that was last in use (Focus Reset; all library items showing), the previous manually set focus search becomes active.
What should happen: Roon should have forgotten all about the manually set up focus search. The album or track view should. be showing all library items.
NB: It's possible that this is designed behavior (why?) because no other saved bookmark search will stick, either.
Problem caused by this issue: I want to quickly clear a focus search with lots of criteria by using the reset bookmark. When I return to the album/track view I expect the last applied bookmark to be in effect; I don't want to have to apply it again, or worse, manually delete each and every criterion from the manual focus search.
Tagging @support