new user here, demo'ing Roon and Tidal. At first I was very disappointed in searching for MQA content. E.g. I search Diana Krall, all my DK albums on my server show up as the library I know I already have, and just a few extra titles show up in a separate Tidal panel (see screenshot - I'd challenge any new user of Roon not to conclude that this indicates the sum total of Tidal's DK catalogue).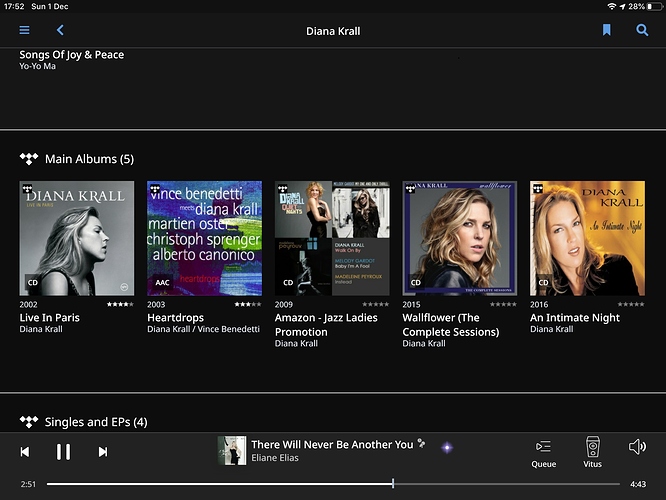 Anyway, to cut a long story short, I eventually discover that there are indeed MQA versions of almost all DK albums, buried in my Roon library, as separate versions. That's way too hard to find out. Is there a setting in Roon I can change so I can simply browse the entirety of the Tidal catalogue from within Roon, or for general browsing of Tidal for MQA content, do I need to ditch Roon and use the Tidal app instead?
For third-party providers it would be ideal to be able to have an option to browse their catalogue without album filtering against the local library. Is this feature already available?
Thanks.