in my library there is a big mess about budgie, the siouxsie & the banshees drummer, and member of creatures too.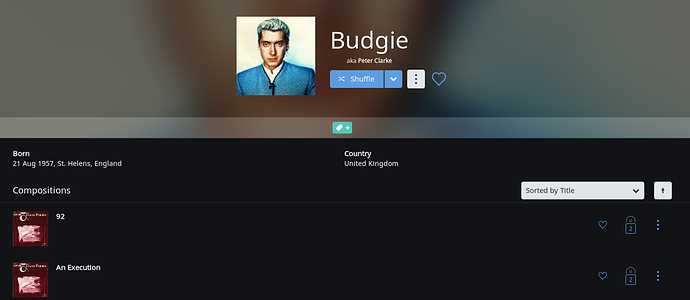 notice the "aka peter clarke".
so, mixed in many banshees compositions i get this:


who has nothing to do with the previous budgie.
besides, it turns out that there is also a budgie band: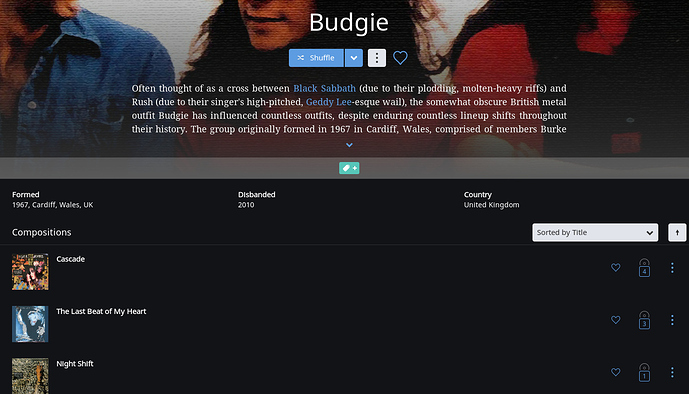 that is mixed up with banshees compositions, too.