I am on the Roon Home Screen. On the third page down, Roon gives me my recnet listening history: as below. 100% Classical. Thats correct, Would be nice to also show Sub-Genres for "Classical" - but thats for another day.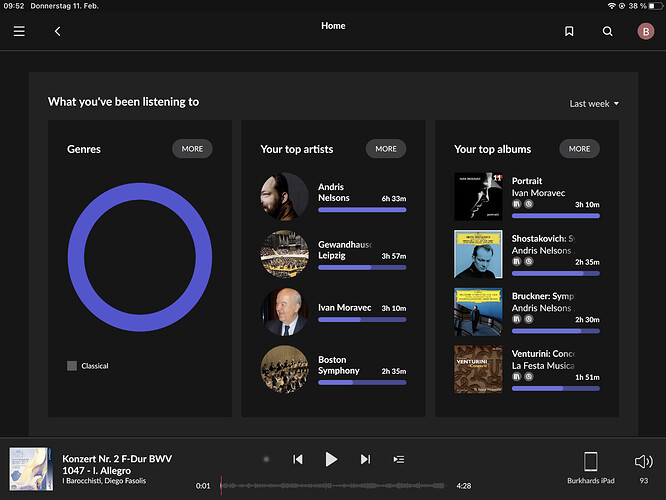 Scrolling down another page, Roon makes listening suggestions as follows: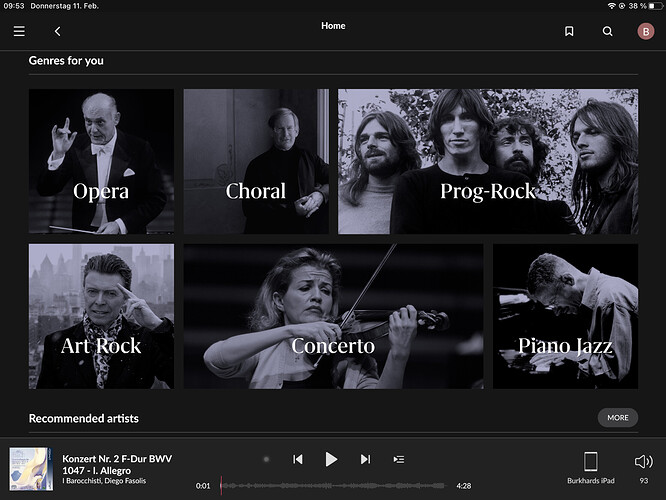 How comes Roon suggests "Art-Rock" and "Prog Rock" (I dont even know what these are) to me when I listen to 100% Classical? Makes littel sense. Yesterday it suggested "Hard Rock". Maybe tomorrow "Latin Dance".
It would be somewhat more meaningful to suggest something that somewhat is close to my listening history (I accept "Piano Jazz" as I listen to Piano Music a lot) - or just be able to turn these suggestions off altogether if they just dont work.
Thanks for investigating.