Just updated and there seems to be two bugs introduced that didn't exist before. Would be great if someone else can confirm and Roon developers can fix the issue.
Screenshot #2: Ricki Wilde is listed as primary artist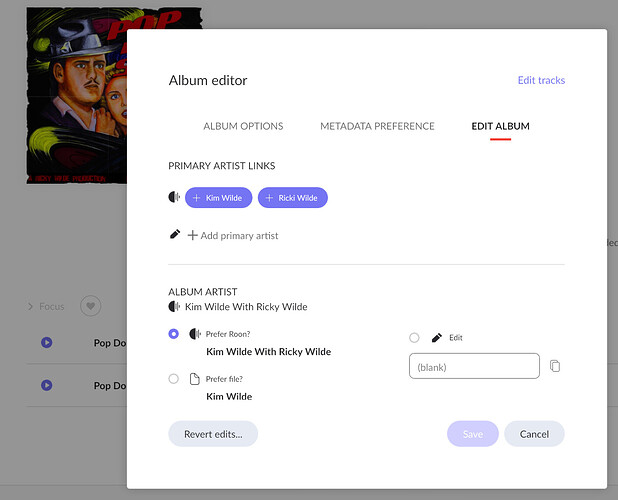 Hard to show by screenshot, but something has changed how "primary artist links" work and when the album no longer shows up under artist. Let me share an example:
Album shows up under "Sting" as "Sting" is listed as primary artist link
I edit the album and deselected "Sting" as primary artist link (for example, because Sting is featured and I don't want this album to show up when selecting "Sting" in artistview
After doing this, the album still shows up [this was not the case before the most recent Roon update and is the bug that I am trying to describe]
When going back to artistview and selecting again "Sting", the album is no longer listed under Sting (which is expected and correct behaviour)
Please let me know if additional info required for problem-shooting.