I recently imported the album "Plays well with others" by the band Buick 6.
The album was automatically recognized and the credits generally seem to be right as far as individual artists are concerned. There seem to be 2 different bands with the name Buick 6, however: One is a band from the late 80s that has nothing to do with this album and the other one is today's backing band for Lucinda Williams.
Roon links to the 80s band and seems to know nothing about the other one.
Here is the metadata for the "wrong" band: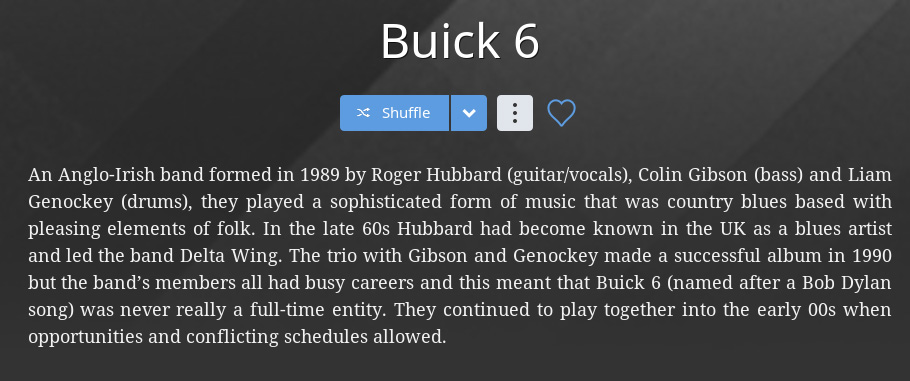 And here the info for the album: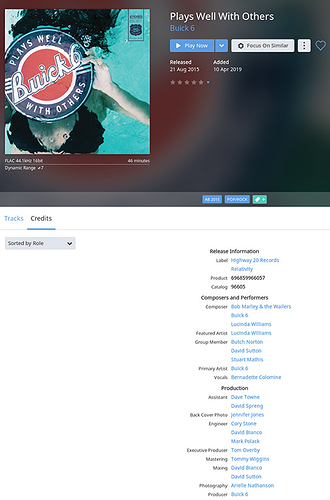 Cheers!