My set up is roon core on Windows to a cubox RAAT device and via USB to my non MQA ready DAC.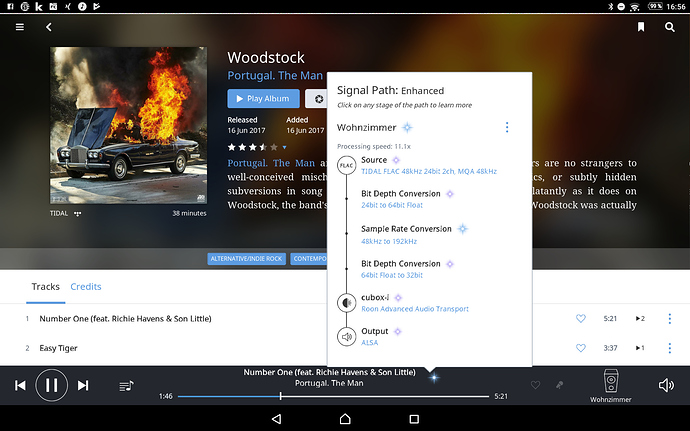 This signal path tells me, I really do get a 24bit stream from Tidal, that is converted to flac and sent after upsampling to my DAC.
I understood, that is not possible yet. So far roon can only send unchanged mqa to the DAC.
Thanks for anybody who can update my understanding!