Nevermind - just did it myself!
I added Progulus Radio to the main database anyway.
Hi Brian,
I'm new to Roon in general and was looking into Live Radio but I can't seem to find the Progulus Radio when I search. I tried another station, Radio Paradise but couldn't find that either. I'm in the UK, does that limit the stations I can listen to? I've set local radius to maximum of 500 miles but how would I find something in, say, the USA?
Easist is to use the magnifying glass and type the name in.
Using the live radio filtering can be difficult if there are lots of potential matches.
No, unless the station specifically bars UK listeners.
Both Progulus and Radio Paradise are fine.
Would you mind letting me know the URL of this station please? I can't find it in search.
Also, if you are into progressive rock, you might want to check out Progzilla
http://stream1.hippynet.co.uk:8005/live
Hi John, use the magnifying glass at the very top right, not the "filter" box.
I can see Progulus Radio in Roon.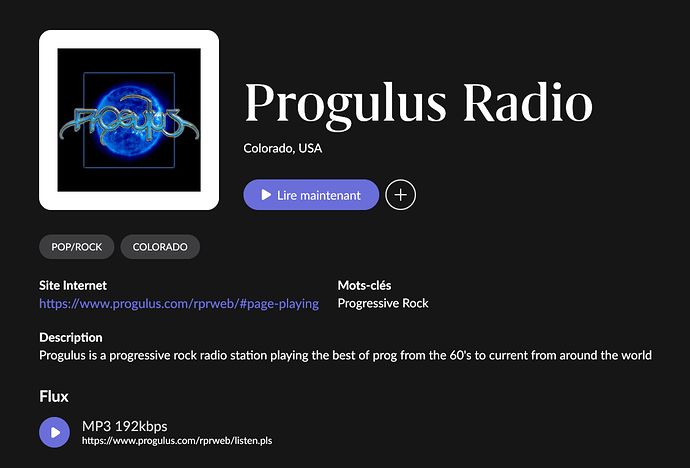 Clicking "+" will add it to your library if are a frequent listener.
Thanks! I'm failrly new to Roon and still finding my way around. I've found it now.
I've added Progzilla to the database.
This topic was automatically closed after 18 hours. New replies are no longer allowed.