I can't install Roon Server legacy (1.8) on my Synology 720+ with DSM6.
I want to downgrade from v2.0 because I don't like the "always online feature" of the current version. I am quite familiar with the installation routine, but the installer from @crieke will not work.
I downloaded the most current version https://roononnas.org/builds/Synology/RoonServer_Synology_DSM6_x86-64_2022-05-14.spk but only get this error message.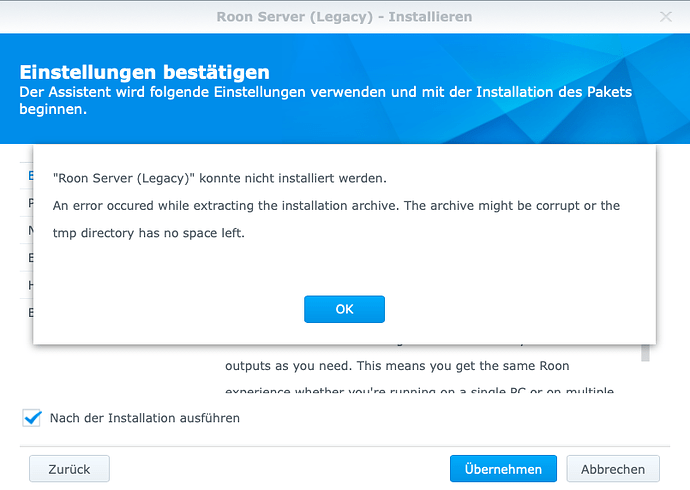 What I am missing?
The .spk file is only 466.4 KB in size. Seems to be a little bit too small. Is the file itself corrupt? I am not the Unix-Juggler, so I am lost at this point… Installing the current Roon Server 2.0 on my NAS works without any problem…