@eric, I jump in this old discussion wondering if a solution has been found.
I've just set up a NUC7i5 and moved my Core from an iMac -which worked great- to stream to several Airport Express just to find the same problems reported here.
Just this morning I had tree Airplay zones grouped playing ok, when I noticed one was out of sync. Then I tried switching on and off in turn the 3 Airport Express but problem got worse and couldn't have them playing together or sometimes couldn't play at all (animation in the zone list, but no progression in the player at bottom screen.
I also noticed that ROCK is not picking my Airport Express in the correct 10.0.1.X , but in 169.254.x.x IP, which I found to be a self assigned (by the device) IP address. Could this be part of the problem?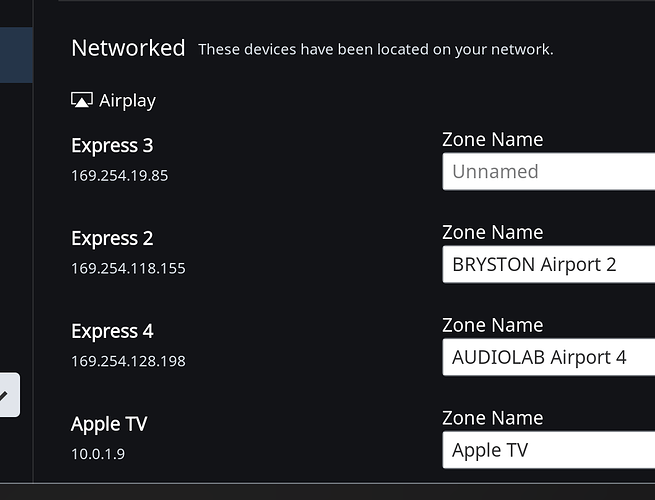 Hoping there's a solution to this, as I love ROON and I have just invested in a lifetime subscription, and moved from my iMac (which worked ok) to NUC in order to have a rock (pun intended) solid environment to stream my music around the (two storey) house.