I have TIDAL log in issue right after the upgrade to latest version of roon, since minutes ago I still listened to Tidal before the upgrade.
Chrome has no issue to log in TIDAL, my phone also has no issue to log in Tidal. only roon has issue. No business with my network I think.
I notice that even I clip the login button, no any response from roon.
I can not even key in ID or password~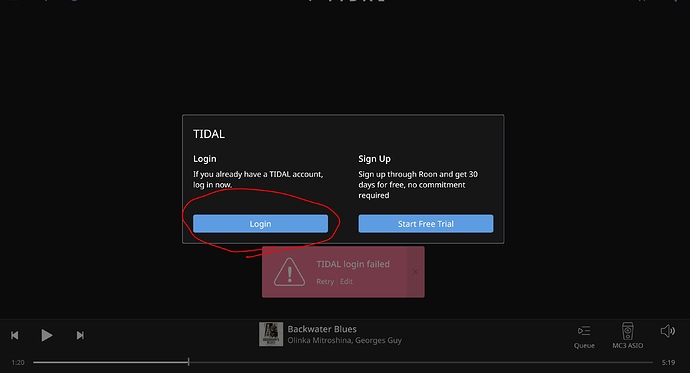 I've tried to re-install the roon, times of reboot, issue still there.
So, it seems I have TIDAl log in problem with new version of roon. What can I do?