Content you're reporting an issue with
I just updated to 1.8 (build 806). I saw that you stated that daily mixes has been updated. Mine showed Vietnamese music attributed to Donald Fagen. I have no Vietnamese music but a lot by Donald Fagen.
Not sure what happened here? Maybe it's an issue with Qobuz? I've outlined the album in red in the attached screenshot.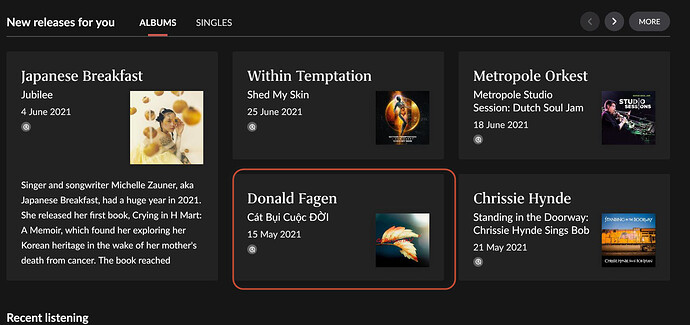 Have you made any edits to this content in Roon?
Is this content from local files, TIDAL, or Qobuz?
I'm using Qobuz
Please share a screenshot of your import settings in Settings > Library.
Description of the issue