Hi,
I tried to properly configure my setup (Chord Hugo 2 / 2GO + Mac) with Roon with out success.
It works but I can't see "DSD native" (like in the picture No. 2 from Roon website).
And the PCM is indicated until 384kHz but the specs of Chord 2Go is: 44.1kHz – 768kHZ (16bit – 32bit) | DSD 64 to DSD 256 (via DoP). (Picture No. 1).
May I ask you for help please.
Best regards
My Configuration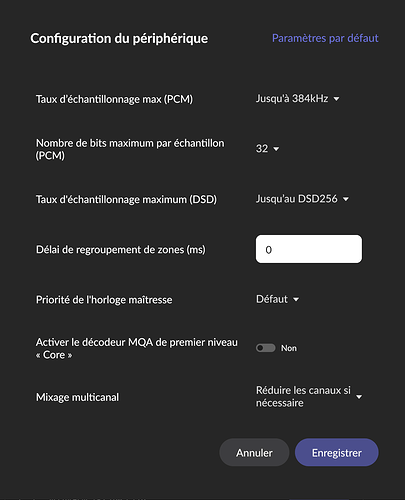 Roon official website