There are many Chris Parker. At least a drummer and a keyboardist. Here: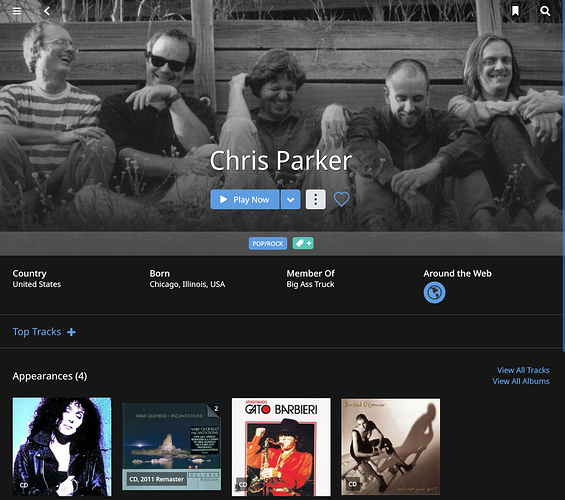 the chis parker member of "big ass truck" is the keyboardist. but the internet link in the artist page take to:
https://www.chrisparkerdrums.com
who clearly is the drummer.
note that in the 4 albums in my library, the credited chris parker is the drummer, not the keyboardist.