I'm looking for ideas on how a dial-based UI for Roon would work… What would you put on the dial? What would moving the needle do? Given a circular color LCD display 86 mm in diameter and two rotating knobs as inputs, how would you drive Roon?
Some background… You may have seen my posts about fitting new guts into an old novelty radio cabinet:
I'm at the point where I need to start building a Roon extension that will replace the old dial: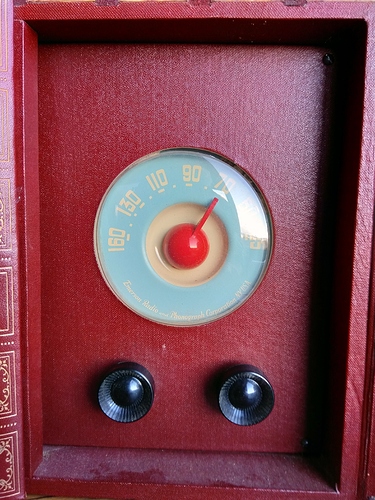 The two knobs are now connected to two encoders that feed back into a Raspberry Pi, which at the moment runs volumeio.
What I'm trying to do now is prototype up a simple circular UI, using Electron with a transparent window containing a round "div" (using CSS). Some issues, but in general the approach seems to work.
But what to put in that UI? What to do with the rotation info from the knobs? Your thoughts are welcome.