These aren't my words: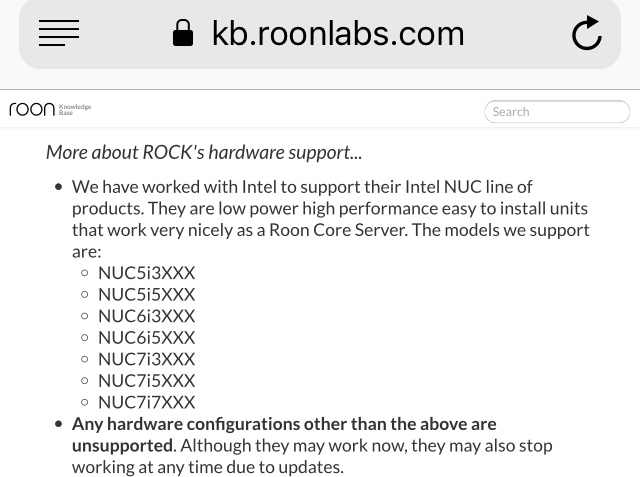 All noted. If it runs the same BIOS, then some risk may be reduced. But if you had RoonOS issues, I wonder if Roon could tell from your diagnostics that it isn't an Intel NUC and therefore won't offer support?
And of course I agree, people can do their own research and decide for themselves - I would hope that goes without saying, all of the time.